Abhimanu Raja
HOO & Director, BTS –Strategy Implementation & Alignment
Right mixture of fun and intensive learning
With Richa, I found the right balance of competitive pricing and ability to understand what the client wanted. She brings with her a great curriculum design and facilitation expertise. She is able to interpret and work through open, unarticulated briefs, and can engage as a great consultant to help define and plan interventions.
Her programs are just the right the mixture of fun and intensive learning and the content is contextualized to our environment. I've found a trusted learning partner and as a result, have been able to build some predictability in our internal development initiatives. From the point of view of the session results, there has been a perceptible change in employee behavior after each session.
Sumith Singh
Founder of JK Supermarket
She is very honest with her work
I was impressed by Richa's videos on YouTube. Though I've seen many videos of Life Coaches or Motivational Trainers, I felt compelled to get a training done by Richa. So I reached her through LinkedIn.
She taught me to view life from a different perspective and showed me how to get positive results. I have learned to stay motivated.
She is very honest with her work as well as her clients. She even arranged a coach for sales training for me, which reflects her positive attitude and helpful nature.
One sentence from Richa struck me and changed my attitude towards life forever. In her words, "Only do what you truly want to".
Richa's coaching can help when you want to grow but feel stuck, want to come out of the day-to-day struggles, want to fulfill your dreams, or want to break out of uncomfortable circumstances.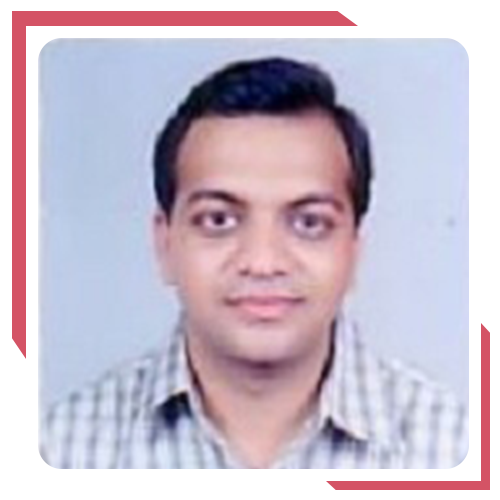 Maikal Raorani
Director, Sky Industries Ltd.
Her session brought a lot of improvement amidst the staff
We found Richa's style of imparting training simple yet very effective. That's what made us approach her
for a training session.
It was indeed a right decision as it brought a lot of improvement amidst the staff, and they have become more precise in their communication. To a great extent we achieved what we wished.
The activities that Richa carried out were something which passed on the message clearly. I think that is her hallmark. In fact, her training services are very effectual and companies can greatly benefit from them.
Shweta Rane
Sr. HR Officer, L&D, Viteos Capital
Extremely diligent and sincere towards her client's needs
Richa is extremely diligent and sincere towards her client's needs and requirements. She is someone you can completely trust to make the training programs a success! Working with her and her team since the past 2.5 years, I can only say that her determination to give the best and only the best to her client is what makes her a trusted training partner for our company's training needs.
Her sessions are extremely engaging and she makes sure that participants are not passive observers but actively participate in the workshop. I would recommend other companies as well to avail her services.
Thanks to Richa for always being just a call away!
Captain Suri
Head- Global Vessel Operations Center, One Shipping
Excellent progress with the desired visible changes post training
My team has shown excellent progress with the desired visible changes post training sessions conducted by Richa. She could "connect" with every staff irrespective of their age, experience, and gender.
Richa is an excellent communicator and has the knack of engaging all the participants. She has good situational awareness and shows flexibility as the training progresses. Further, she honestly values time and is result-oriented.